Curved stairlifts: a buyer's guide
The information we provide is free and impartial. We can advise you on which curved stairlift manufacturer fits your needs.
Curved Stairlifts
Stairlifts help people with limited mobility to go up and down the stairs independently. They can improve the quality of life for someone restricted to one floor or make someone feel safer moving around their home.
The two main types of stairlifts are straight and curved. Straight stairlifts are typically suitable for staircases that go in one straight line. You might require a curved stairlift if:
Your staircase has one or more turns; or
You have two (or more) straight staircases connected by a landing.
This page answers common questions about straight stairlifts . If you're interested in curved stairlifts, keep reading.
What Do Your Stairs Look Like?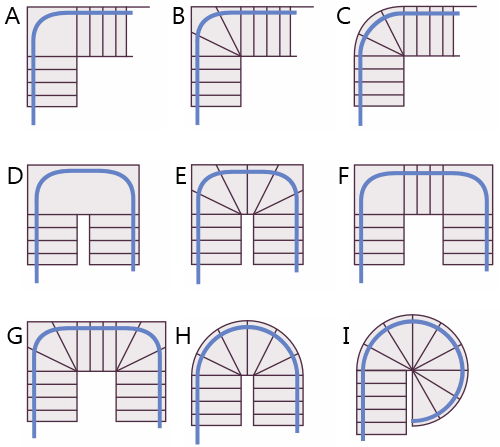 What are the benefits of installing a stairlift?
For many, stairlifts can be a safer way to navigate multiple floors. They can restore your independence whilst reducing the risk of a fall. If you struggle with stairs but want to stay in your home, installing a stairlift might be the answer.
Another time a stairlift might be helpful is if you have a temporary injury that makes using the stairs difficult or painful. Similarly, you may consider installing one when a guest with limited mobility stays at your home.
FAQ
do you have a question?
We've answered some of the most common questions people ask us when considering buying a curved stairlift.
Hopefully you find this section useful but if you find there's something you still need to know, get in touch and we'll do our best to help.